Vira-Service Intermash had presented the best solutions.
14 June 2021
At the International Industrial Forum, the Vira-Service Intermash plant had presented the best solutions for lifting and handling equipment – a line of special overhead cranes, including a pratzen crane used in metallurgical workshops for transporting rolled steel with temperatures up to 600 ° C.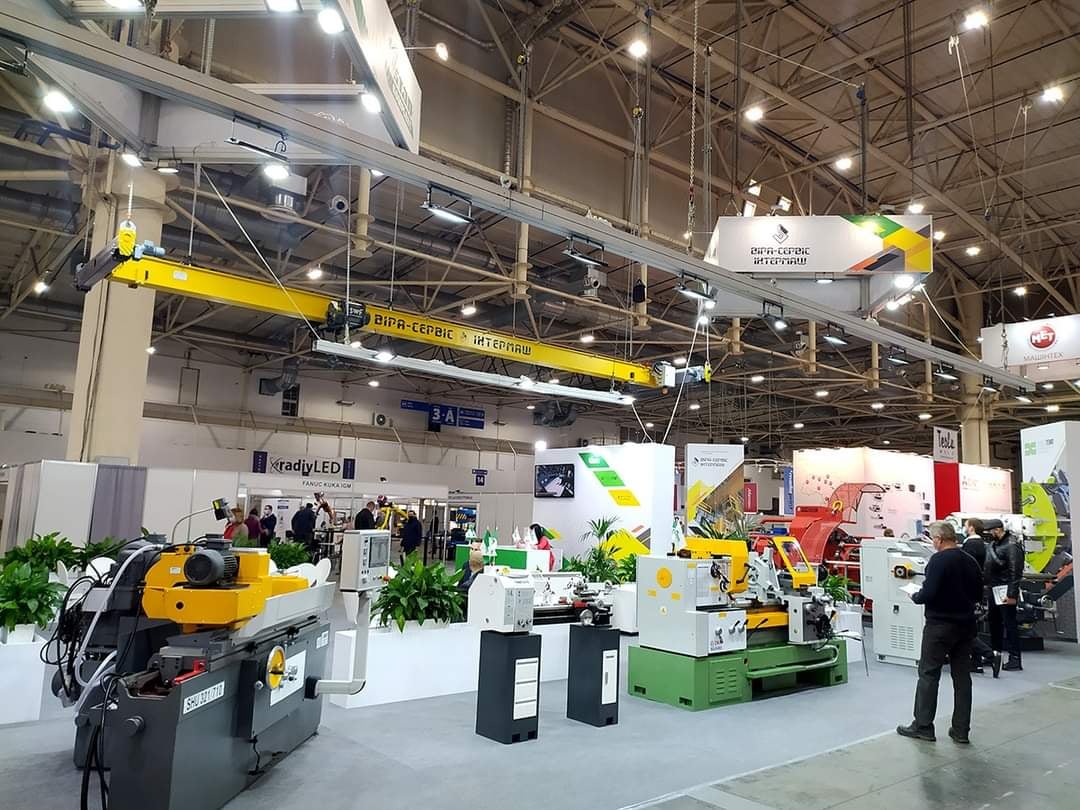 The main structure is a double-girder overhead crane, as an example of the best design developments of the enterprise! The load-gripping device of the Pratzen-crane is a traverse with hooks, on which load-lifting magnets and hooks are placed. The trolley of the pratzen crane is rotatable by 360 °. The crane is designed for heavy duty operation in a temperature environment exceeding + 40 ° C with high performance due to its high travel speed. This hoisting equipment is the embodiment of power and ease of use! A budgetary and at the same time reliable and safe crane. Within the framework of the forum, the specialists of the enterprise held negotiations with representatives of industrial enterprises of Ukraine, near and far abroad.
Reference: The International Industrial Forum is the largest industrial exhibition in Ukraine, which starting from 2005 has been included to the list of leading industrial events officially certified and recognized by the Global Association of the Exhibition Industry (UFI).